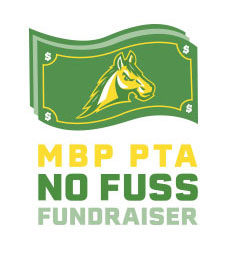 This 2019-20 school year, Pollard needs $47,000 to provide the teachers, staff and students what they need.
Since it did so well last year, the "No Fuss Fundraiser" is back again! No selling door-to-door, no collecting money, no delivering goods and no major event that costs money and volunteer time from parents and faculty. Please donate to your Pollard PTA with a one-time donation (if we make enough!) and help us support our students, faculty and school needs that otherwise would not have funding. Large or small — every penny makes a difference in your child's education at Pollard!
Margaret B Pollard Middle School PTSA is recognized as a 501(c)(3) organization by the Internal Revenue Service, and all contributions to our organization are tax deductible. You may request a donation receipt letter for donations $250 or over by emailing our Treasurer at
treasurer@mbpptsa.org
. For online donations less than $250, please use your electronic invoice or bank record for tax purposes.
To ensure that 100% of your donations go to MBP PTSA and Pollard, credit card fees are added to your donation amount. ($.30 per transaction + 2.1% of the invoice amount)