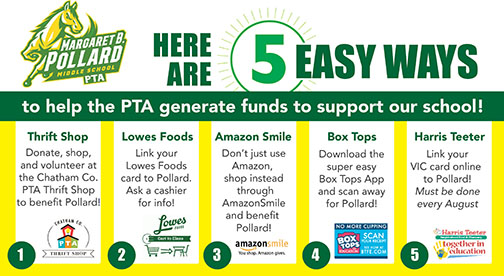 1) Volunteer at the Thrift Shop!
2) Link to Lowes Foods Back2Schools program
3) Use Amazon Smile when shopping online and link to Pollard
4) Use the Box Tops for Education App (no more cutting out those teeny tiny rectangles!)
5) Link your Harris Teeter VIC Card -- Must be done each year!! To link your VIC card, ask a cashier in the store to link to Margaret B. Pollard Middle School (code is 8548) or click here to link online.